Greg Parrett
President
I was born in Benton Harbor and spent my formative years in Watervliet, Michigan. When I was 14 years old my parents, siblings and I moved to St. Joseph where I graduated St. Joseph High School in 1968. In 1972 I became a full-time employee of my father's company, Parrett Business Machines, Inc., although I had been working weekends and summers there since its beginning in 1961. In 1991 I was named Vice-President and in 1997 I became President and owner. In 2005, it was decided that it was time for a name change and so the company became simply, Parrett Company.
I have three adult children: Geoffrey, who has worked for Parrett Company since 1992 and is Vice-President and Sales Manager, Christopher, a former Marine who served in the 2nd Iraq War and Elizabeth, a part-time student.
Most of my spare time has been and is spent as a spectator at my grandson's, Tristan, Kaleb and Kole, sporting events although I have coached various levels of Rocket Football and am currently Vice-President of Baseball and All-Star Tournament Director at the North Lincoln Baseball-Softball Association. I am a dog "rescuer" and currently have two rescues, a Mini-Dachshund, Copper, and a Papillion, Thomas. A third rescue, Willy, a Mini-Dachshund, passed away in late December of 2013. My motto is the same as Parrett Company's: Do the right thing – always.
Geoff Parrett
Vice President
Born in Kalamazoo and raised in St. Joseph, Michigan I moved to Augusta, Georgia in 1982. While attending Augusta State University I held several positions for Claffey Printing Company as well as a brief stint as a lifeguard at Petersburg Station Country Club. In 1992 I made the decision to move back to St. Joseph and work with my father at what is now the Parrett Company. It was originally named Parrett Business Machines when my grandfather opened the doors in 1961.
While working at Parrett Company our office manager introduced me to her twin sister who later became my beautiful wife, Karrie. We have been happily married for over 15 years and have 2 amazing sons, Kaleb and Kole. Both attend St. Joseph Public Schools and are very active in baseball, soccer and basketball.
Most, if not all, of my spare time is spent with my wife and children. I coach, assist or manage my boys' sports teams which can be up to 3 or more at any given time! However, we still make time to be a family and cherish our time together at home or on vacation. I am a firm believer in keeping an active lifestyle and supporting it with proper nutrition and frequent exercise. I also believe that you get out of life what you put into it – period.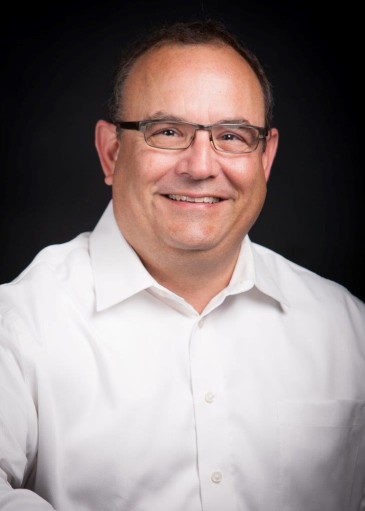 Jeff Kehn
Service Manager
Originally from Frankenmuth, Michigan I attended the National Institute of Technology (NIT) in Grand Rapids, Michigan earning my associates degree in Electronics. After a few years working for Harlo of Grandville, Michigan building hydro-electric and nuclear control panels I took a position at Smith Business Equipment where I worked for over 10 years. During that time I earned my associates degree in Business Management through Grand Rapids Community College.
In 1995 I moved to St. Joseph, Michigan to take a Service Manager position with The Parrett Company where I have had the privilege of working with a group of dedicated professionals that share my passion for customer service. A few years later I met my wife, Anneliese. We have three children and three grandchildren. In our spare time we enjoy volunteering for the Southwest Michigan Symphony and Whirlpool Community Charity Golf Events.
I am a proud member of the Lakeshore Masonic Lodge as well as several other Masonic organizations where I am involved with various charitable community events. I also enjoy golfing, biking and wood working.
Norm Carl Jr.
Network Manager
Originally from Coldwater, Michigan in 1988 I met my wife Anna on a family trip and soon moved to Stevensville, Michigan. Shortly thereafter we were married. My first adventure into the copier business was with another office equipment company in the area. While working I attended both Lake Michigan College and Southwestern Michigan College studying electronics and computer science. Then in 1995 after having several conversations with Greg Parrett he convinced me that Parrett Business Machines had a place for me in its family. Since then I have been proud to help mold the direction of my career and direction of the company.
In 2002 I had the pleasure of becoming the father of the greatest son a dad could ask for. We have watched him participate in football, baseball, wrestling, basketball, band and academic events. My wife and I built a house and started becoming more involved in our community. I joined my local fire department and have since worked my way up the chain of command to the positon of Captain and am also the current president of our firefighters association.
I am the president of the Driftskippers Snowmobile Club. We clear, sign, and groom the trails in our local area. My family and I enjoy the outdoors and adventure sports. I am extremely proud of my family and all we have achieved in life so far. I am also proud to be part of a company that has achieved success through the good times and bad by following our company's moto "Do the right thing, all the time."